Exciting non-profits you never heard about
October 7, 2021
As a web development company that has a large client base of exciting non-profits , we are constantly exposed to groups that have an enormous impact on our global communities. They are the unsung heroes of the non-profit world. Many of them were started because of the personal experiences of the founder. Others, simply a group of people that felt they had to make a difference in the world.
They are not the super large organizations like the Red Cross or The United Way But it is possible, despite their lower budgets, they have a greater impact because so much more of their actual earnings goes toward the cause they wish to help versus overhead.
We are going to try once per week, to honor these smaller foundations and exciting non-profits in the hopes that we can help them achieve greater recognition among the community and perhaps in some small way, help increase their donor pool.
The October 7, 2021 List:
No More Kids with Cancer is a non-profit research accelerator. We serve children with cancer — and the doctors and researchers working to save them — who urgently need alternatives to the 50s-era, inhumane, side-effect-laden standard treatments used today. We focus exclusively on accelerating the discovery of safe, effective, modern treatments for children with cancer. No More Kids with Cancer is dedicated to backing groundbreaking translational research — such as genetic sequencing, precision medicine and clinical trials — that leverages the latest understanding in cancer biology to bring safer, and more effective treatments for children. Collaborating with leading scientists — who share our belief that more research leads to more options — we're working toward our vision of No More Kids With Cancer. No More Kids with Cancer is a registered trademark of The Naya Foundation, a 501(c)(3) public charity. Our MissionDiscover non-toxic treatments and cures for pediatric cancer so children with cancer can live long and healthy lives. We achieve our mission by funding groundbreaking translational research that leverages the latest understanding of cancer biology – research that will create new treatments that save more children's lives.
PoP is guided by our revolutionary "for-purpose" approach. Blending the head of a for-profit business with the heart of a humanitarian nonprofit, we rigorously measure the return on investment of every donor dollar we spend. Joy and passion are great, but results are what we're all about. 100% DIRECT GIVINGDonors rarely know where their money goes, so we set out to change this. By covering our operational costs through private donors, events and companies, 100% of every dollar donated online goes directly into our programs to educate more children.100% SUCCESS RATE We don't just build a school and move on, we monitor and evaluate every project we undertake. Thus far, every school we've opened is fully operational and educating students daily.
MISSION: To provide anyone in need with a warm coat, free of charge. VISION: That One Warm Coat will become a part of the American lifestyle; that when a coat is no longer needed, people will think of us and donate it; that donors will be warmed by the knowledge that their coats will go directly to children, women and men in need. HISTORY: Our organization started in 1992 with a Thanksgiving weekend coat drive at one location in San Francisco.  Since then, we have grown to a national organization supporting over 3,000 coat drives each year. exciting non-profits
ABOUT: In 2001, Dave Batstone discovered that his favorite Bay Area restaurant had been the center of a local human trafficking ring that forcefully brought hundreds of teenagers from India into the United States. He realized this was part of a growing international issue affecting every industry and corner of the earth. From there, Batstone wrote the book Not For Sale in 2007, and our organization was born. exciting non-profits
One night, after 5-year-old Hannah had witnessed a man eat from a garbage dumpster, then later watched as a woman pushed a grocery cart with all her belongings – to ease her troubled spirit, Hannah's mom simply said to her "sometimes when you worry and feel sad about things, if you do something to change the problem, your heart won't feel so sad." The next day, Hannah began to enlist her teacher's help, and the rest as they say is history.  Since 2004, Hannah has advocated for people who are homeless. She has spoken to groups as small as 2 and as large as 16,000. From former Prime Minister Paul Martin to now Prime Minister Stephen Harper, Hannah has engaged in conversations with politicians, CEO's and Presidents of major corporations, famous musicians and actors, visited hundreds of schools from Newfoundland to BC, Singapore and Sweden in hopes that people will listen and choose to helpThe Ladybug Foundation make a difference for people who are homeless.
At the age of 12 Victoria rescued her first horse. Since 1968 she has always taken in the horses that everyone has given up, trying to turn their life around by giving them one last chance. One or two at a time, horses have come in and out of her life inspiring her to firmly believe that there is always a horse out there in need of refuge, and always a need for someone to feel responsible and intervene on that animal's behalf.  Establishing the Last Chance Corral in 1986 was the realization of her vision of creating a much-needed facility to offer horses asylum.
Today, the Last Chance Corral proudly offers horses hope, shelter, and opportunity regardless of their situation or problems. Be it psychological or physiological we are committed to addressing the individual needs of each rescued animal. Our work begins with developing an individual diet, treatment regimens, and a training program for each horse according to its needs.  When a horse has been sufficiently rehabilitated we go about the work of finding appropriate adoptive homes that suit the horse's needs and abilities.
Greetings, my name is Rodney Smith Jr. I am from the island of Bermuda and currently attending college at Alabama A&M University in Huntsville, AL. In my free time, I cut grass for the homes of the elderly, disabled and single-parent mothers around town in Huntsville, Al and nearby cities for FREE. It is my understanding that "To whom much is given, much is required". In September of 2015 I challenged myself to cut 40 lawns by winter. A month and a half later, on October 21, 2015 I reached my goal. Since reaching my goal way before planned, I decided to aim a little higher and set a new goal of 100 lawns before winter. Now these are 100 different lawns; no two lawns are alike. On November 25, 2015 I am glad to say I have completed my 100th lawns I am currently on lawn 125. On November 10th, WAFF Channel 48 local news contacted me to interview and record me doing a lawn. I shared how this all came about and a week later news channel WHNT surprised me and came out to a lawn i was doing and gave me $300 for their pay-it-forward segment. A lady by the name of Dawn told them about me. All of that got me to start the "Raising Men Lawn Care Service". The union of an ordinary yard maintenance service and the commitment to establish an inspiring program to keep our young men and boys (young women and girls) on a positive path while learning and understanding their value in society. This has been my vision since I started with the first yard. All the lawns we do are done for FREE. exciting non-profits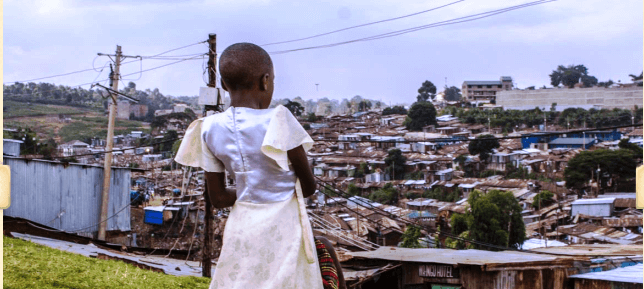 The Goal: Empower and equip every motivated Kiberan to be healthy, educated, and self-sufficient.The Belief: Slums are unsafe and dirty; the people who live there are not. Living in a slum does not define a person's character or capacity for success. The Approach: Make life better today. Help them thrive tomorrow. Working collaboratively, we offer opportunity, not charity. Our Values: Community Partnership and Participation. CFK recognizes that the community is the driver and sustainer of change and that the individuals within the community are actively contributing to its betterment. Community members' wisdom, voice and leadership are absolutely necessary for success. Teamwork. At CFK, the staff, volunteers, board members and partners all work together towards a common vision. The only way to truly affect change in Kibera is through a core of staff, board members and volunteers that are united and supportive of each other and our mission and vision.
We Are Immediate
offers our support for non-profit website design, development, and marketing.  Let us know how we can help your exciting non-profits.