Custom Registration and E-commerce
OASIS Answers
Helping a business reach their full potential
To keep up with new e-commerce and event registration software, OASIS Answers partnered with We Are Immediate. We helped them become a powerhouse institution in the complex world of health insurance coding.
What We Did
Oasis has a complex business model that required complete custom registration software. We designed and developed an all-in-one experience. Think Event-Brite + Shopify +WordPress +Meetup
Event registration software
E-commerce
Seamless QuickBooks Integration
Content Management System
Robust reporting
Our Solution
Our Solution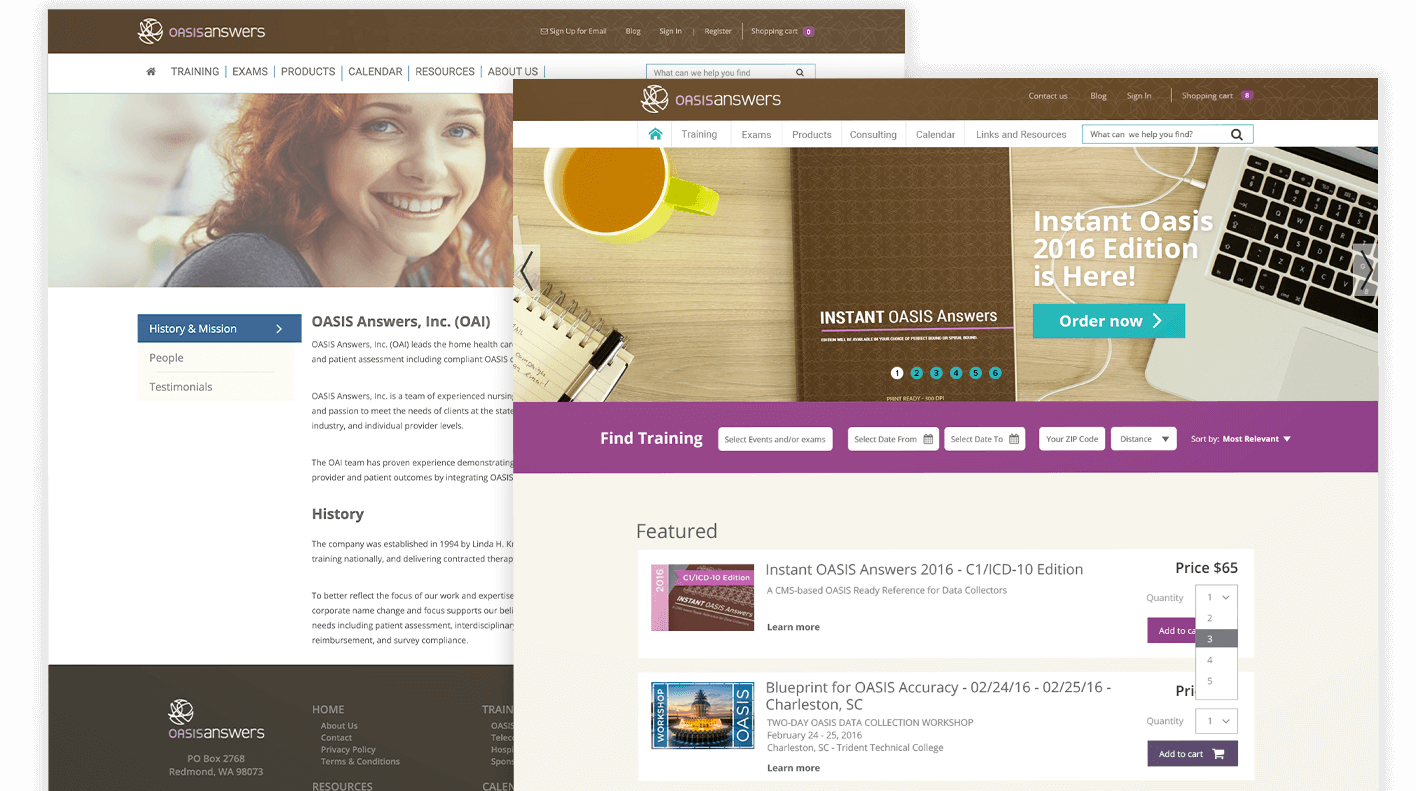 Our Solution
Before and After
Managing a complex business
The OASIS Answers software is an elegant example of how powerful customized solutions can be for your business.
View live project
Registration Results
"For the first time ever, we have sold-out events across the country."
-OASIS Answers team